Villa Lympia
Buy Now. Pay Later.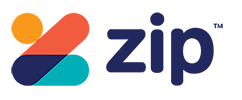 Sorry, this item is out of stock
The freshness of a gentle breeze,  carrying scents of sea foam and salt, wafting into the shelter of a beach cabin, where it mixes with moistened wood and burning sand.
Villa Lympia casts an air of summer over the Riviera for the first swims of the season...
Top Notes: Maritime Pine & Mimosa
Heart Notes: Embruns Marins, Jonc & Sea Salt
Base Notes: Helych, Linen & Alga
100 ml / 3.4 fl oz
Eau de parfum