Peach Tree Garden
or make 4 interest-free payments of $15.00 AUD fortnightly with
More info
Buy Now. Pay Later.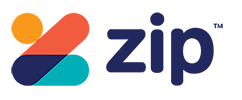 Shimmering chypre evoking the fleeting beauty of falling fruit in a overgrown garden.

Bright top notes of Yuzu and Saffron are the spotty, dancing sunshine of the late afternoon under winding branches.

A bouquet of greens & wildflowers is carried by the wind, as velvety glowing Peaches peek thru long leaves.

The ripe fruit drop to the ground, bruising and broadcasting luscious aromas, calling to be devoured. Osmanthus, Turkish Rose, and Labdanum add sweetness and urgency to the fallen fruit.

With musky Ambrette, Moss, Roots and Oudh, darkness comes and today's ripe Peaches slowly, decadently spoil into the Earth, while visited on by nightly creatures.
Inspired by a community garden I held keys to, for one glorious, mischievous summer.

Featured Notes: Saffron, Yuzu, Bergamot, Peach, Osmanthus, Turkish Rose, Tobacco, Ambrette, Dark Patchouli, Spices, Labdanum, Vetiver, Oudh.

Size: 5ml