No. 5 Holi(Man)
or make 4 interest-free payments of $7.25 AUD fortnightly with
More info
Buy Now. Pay Later.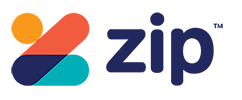 A seductive, handmade blend of arousing vetiver, heart opening rose, calming sandalwood, leathery cistus and warm cedarwood.
N°5 is the number of manifestation. It is free spirited and creative. The essence of N°5 aligns with freedom to pursue that which fills your heart with passion and purpose... 
Ingredients: Organic coconut oil, sodium bicarbonate, beeswax, sunflower butter, citric acid, avocado butter, castor oil, raw organic honey, a proprietary blend of organic essential oils.
Size: 1.7 oz.