Geisha Vanilla Hinoki
Buy Now. Pay Later.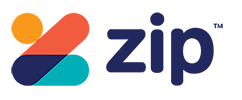 Sorry, this item is out of stock
Aroma M is delighted to announce the first new addition since 2011 to its celebrated Geisha collection. Introducing deep, dark, intoxicating Geisha Vanilla Hinoki, a nighttime – or should we say bedtime – potion that takes an utterly new approach to the world's most popular gourmand aroma, rumored to have aphrodisiac effects.

Vanilla scents tend to have a cloying, candied effect. But not Vanilla Hinoki. Its key ingredient is a woodsy, smoky vanilla found only in Morocco—and very hard to come by. Five years in the making, it's been blended with unexpected partner notes. Foremost among them is hinoki, a storied cypress. For centuries, this prized Japanese wood was used to build palaces, temples, shrines, noh theaters – and those hot spring pools known as onsen, found in mountainside inns. The intention with this new scent was to capture the cloudy, floating, sybaritic sensation of lingering in one of these scented hot springs.

The overall effect? Subtly sultry, as the Japanese prefer their scents, and wearable by women and men alike.

Geisha Vanilla Hinoki Notes:
Bergamot, Hinoki, Lavender, Leather, Patchouli, Amyris, Cedarwood.

Size: 50 ml.