Geisha Rouge
or make 4 interest-free payments of $36.25 AUD fortnightly with
More info
Buy Now. Pay Later.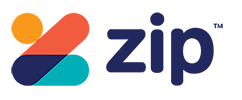 In response to numerous clamorous requests, Aroma-M announces the eau de parfum version of her best selling Geisha Rouge perfume oil.
The difference? While this formulation Geisha Rouge is warm, beckoning, enticing. Its blend of tonka bean, tobacco and vanilla, combined with cinnamon, star of anise, clove, and sandalwood traditional Japanese incense ingredients are still in their original proportions, the added presence of alcohol serves to lighten it up and give it some breathing space. In its newly diffused form, the fragrance is more noticeable to those in your direct vicinity giving it a mellow yet racy, smoky, appeal, not unlike that of a gentle, irresistible red flame. Here is one beautiful, feminine fragrance that is not based on flowers, but on seductive spices and woods that convey the meaning of vivacious sensuality held in check but barely so.
Who asked for it? Numerous women worldwide, who swear by this enticing scent, including Geisha Rouge's strong following of celebrities from the left and right coasts. Geisha Rouge Eau de Parfums come in their own couture hand sewn drawstring pouch, made of a richly textured kimono-cloth crepe known as Chirimen. Depicted on the front is a colorful chrysanthemum design motif, symbol of the geisha. Covering the back of each pouch is solid amethyst-colored Chirimen in a nubby texture. The lining is a darker shade of amethyst. When not in use as a perfume cloak, the pouch doubles as an container for an iPhone or one of many other of life's small necessities and luxuries.
Geisha Rouge - Eau de Parfum Notes:
Tonka Bean, Tobacco, Vanilla, Sandalwood, Cinnamon, Star of Anise, Clove.
Size: 50 ml.