Geisha O-Cha
Buy Now. Pay Later.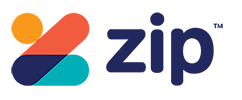 Sorry, this item is out of stock
Spiked with the clean crisp flavors of green tea and the revitalizing notes of sweet orange, o-cha is mellowed and feminized with the addition of bois de rose of vanilla. This is a scent of vital serenity.
Wear Geisha o-cha morning to twilight.
O-Cha's harmonious essential oil blends will add sparkling warmth to your day, promote self-awareness, and balance your spirits.
Notes: Japanese Green Tea, Sweet Orange, Clary Sage.
EDP 50ML