Geisha Noire
Buy Now. Pay Later.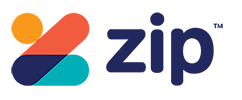 Sorry, this item is out of stock
This wickedly seductive blend of amber, sandalwood and tonka bean is getting a makeover due to popular demand. Since its debut in 2000, Geisha Noire has built up a fiercely loyal following of women and men who have fallen under the spell of this dark and intriguing fragrance oil. While they loved the oil, many requested an eau de parfum be made with the same intense film noir mystique, but perhaps a bit more sillage. Geisha noir eau de parfum has the same hypnotic blend of elegance and danger – but the added presence of alcohol serves to lighten it up and give it some breathing space. In aromatherapy terms, Geisha Noir helps to combat stress, clear the mind and loosen inhibitions. We can vouch for that last one. A fragrance to make you feel divinely reckless.

Geisha Noire Eau de Parfum Notes:
Black Amber, Sandalwood, Tonka Bean

Size: 50ml.