Foin Fraîchement Coupé
Buy Now. Pay Later.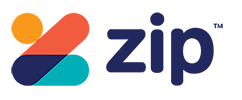 Sorry, this item is out of stock
The invigorating smell of new mown hay, vintage Cologne with star anise & clean fragrance of a barber shop…
Top Notes: Angelique, Star Anise & Wild Mint.
Heart Notes: Clover, Sainfoin, New-Mown-Hay & Clary Sage.
Base Notes: New-Mown-Hay, Dry Hay , White Musk, Cockle & Ivy.
100 ml / 3.4 fl oz
Eau de parfum