Five
or make 4 interest-free payments of $40.00 AUD fortnightly with
More info
Buy Now. Pay Later.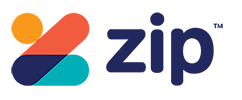 Pink Grapefruit :: Apricot :: Green Leaves :: Carrot Seed :: Osmanthus :: Jasmine :: White Musk :: Setting Plaster ::  
Inspired by the burnished colors of classic Italian fresco painting: juicy grapefruit and apricot laced through with green leaves and an unusual, fresh setting plaster note. Luscious and radiant.
"This has to be the most underrated, best niche citrus out right now! Beats bergamot 22 lets just say that ... This stuff is so well balanced and just perfect. Not too sharp and not too dull or fruity , amazing. Full bottle worthy." —ConsumerThis, Fragrantica
"A fresh burst of green over musky grapefruit and osmanthus. Named after a paint color, Monserrat debuted at Jancar Jones Gallery, Los Angeles. It appeared with paintings in soft green, warm ochre and dusty orange. I was thinking of worn and repainted urban walls and the matte surfaces of Italian fresco painting, which is the origin of the fantasy note "setting plaster." —Bruno Fazzolari
30ml.