Feu Secret
or make 4 interest-free payments of $43.75 AUD fortnightly with
More info
Buy Now. Pay Later.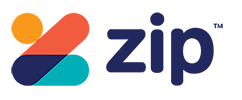 Hemlock Spruce :: Eucalyptus :: Iris :: Turmeric :: Pink Pepper :: Himalayan Cedar :: Birch Tar :: Vanilla
Secret fire of the alchemists: the elusive scent of iris root smolders with spice, cedar and smoke in a transformative hidden fire. Bright, joyful, ardent.
"My favorite of Mr. Fazzolari's work so far... It is my favorite new perfume of 2017." —Mark Behnke, Cologoisseur
"Amazing. It's like opening a forgotten box containing the belongings of a very hot ex-lover. At once earthy, dry, creamy and very sensual." —D.K., Los Angeles.
30ml.