Black Marbleous 12 Piece Set
Buy Now. Pay Later.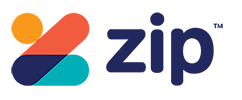 Sorry, this item is out of stock
Our beautiful black marble inspired make-up brush set is sassy & classy. 
The high shine gloss finish on the handles, rose gold detailing and grey into white ombre bristles give this set an eye catching and luxe feel, they are totally instaworthy and wouldn't look out of place on the chicest of vanity units...oh and not to mention they as gorgeously soft as ever....style and substance as always.
The set consists of 12 brushes in total, 9 of our most popular brushes for the face, and 3 for adding details to eyes & lips.
Included in the set is (L-R):
C01 - Large Fan
A00 - Luxe Powder
C07 - Sculptor
A02 - Angled Foundation
C02 - Flat Top Contour
A20 - Luxe Flat Foundation *NEW*
A05 - Precision Blush
A21 - Luxe Highlight *NEW*
A16 - Precision Crease *Top Tip...also use for lips
A14 - Winged Definer *Top Tip...use for eyeliner flicks & brows
A09 - Angled Eyeliner 
A10 - Small Fan
Use the A14 firm angled head to apply gel or powder brow products with detail. The defined angle of the head is also perfect to use with gel liner on the upper and lower lash line or waterline. Use the pointed edge to get a fierce flick.
Next use the small, flat precision crease A16 brush with firm and rounded bristles. Use for precise application of cream and powder eye colour to the crease of the eyelid. This little beauty is perfect for creating an on trend cut crease look. The small head is also ideal for applying product to the lower lash line and inner corners of the eye.
Use the A09 eyeliner brush to create the perfect wings.  The angled ferrule allows for extra control right up to the lash line.
Use the A02 and C02 to apply cream foundation, we'd recommend A02 for a lighter shade covering more of your face, then C02 for your darker shade applied under cheekbones and jaw, around the hairline and temples. The super soft but dense bristles mean that foundation or cream contour products can be buffed into the skin for a beautifully even finish that can be left lighter, or built up for full coverage.
This set also has the luxe A20 - Use the wide firm bristles of this beauty to apply liquid and cream foundation to the skin. Brush the product onto the face using light strokes and build to your preferred level of coverage, from light and dewy to full face glam!
Next use the A00 'Luxe Powder' which has the largest head of the whole range, it's beautifully soft, yet still dense enough to pick up a lot of product, whether you like to finish with translucent powder or a flash of bronzer, this beaut will leave you looking flawless.
Our gorgeous C07 is our new favourite tapered brush for applying setting powder under the eyes, or a light dusting of highlighter, it's head is more tapered than C03 which is the closest match, but the new C07 has a more luxe feel for an airbrushed finish.
The C01 is one of our largest face brushes. Use the fanned bristles to apply highlighter or bronzer for contouring the face and collar bones. The soft rounded bristles ensure a light coverage which you can build for impact, or keep it light for a soft focus finish.
Use the A10 to lightly apply highlighter or powder products for a soft focus finish, or clear the under eye skin after applying eye shadows by sweeping away any excess product. This is a favourite 'finishing touches' brush and you can't highlight without it. Switch it up between the A10 and A21 – this brush is a great multi-tasking tool. Use the smaller tapered bristles to highlight across the cheek bones. This baby can also be used to set powder underneath the eyes. 
Finish your base with the angled A05, this beauty is amazing for really finishing off a blend to perfection, the head is shaped for precision ensuring you don't blend your contour too much.
All brushes are made from the highest quality synthetic hair.
No Unicorns were harmed in the making of our products. Proud to be vegan registered and cruelty free.