Bat Deluxe Bottle
or make 4 interest-free payments of $48.75 AUD fortnightly with
More info
Buy Now. Pay Later.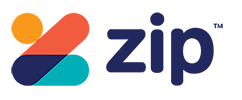 Woods / Crisp / Citrus Fruity
'Cavernous and mysterious'
Winner of the Art and Olfaction Awards 2016 in the Independent category.
Mystical, mysterious murmurings glide upon a blanket of inky sky. Shadows smear across the moonlight, their darting journey shrouded in darkness. Bats, the only mammal capable of true flight, are enigmatic and alien.
Zoologist's Bat Eau de Parfum escorts you on an odyssey through the night. This unique olfactory experience carries you with the fruit bat to a sumptuous feast in a lush tropical jungle, before whisking you down to the recesses of its cavernous home. Sweet Sycamore figs and soft fruits ensnare you with addictive notes, then beckon you deep with primordial mineral scents that evoke a rugged enclosure redolent with hints of damp soil and vegetal roots. Allow yourself to hang, draped in pitch black, as alluring musk wafts over you with every unfolding of the thousands of leathery wings that surround you.
Bat Eau de Parfum is designed by Dr. Ellen Covey, winner of the 2015 Art and Olfaction Awards. She is both a master perfumer and a university professor who has studied bats extensively, and she now shares her insight and creativity through this one-of-a-kind perfume.
Perfumer: Dr. Ellen Covey
Parfum Concentration: 25%
Size: 60 mL / 2 fl. oz.
Top Notes: Banana, Soft Fruits, Damp Earth
Heart Notes: Fig, Tropical Fruits, Mineral Notes, Myrrh, Resins, Vegetal Roots
Base Notes: Furry Musks*, Leather*, Vetiver, Sandalwood, Tonka
*Synthetic notes. Bat Eau de Parfum does not use animal products.
Made in Canada.